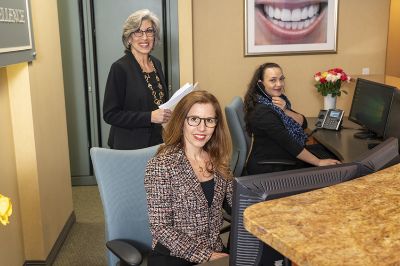 Insurance Assistance
Obtaining quality dental care is an investment. Discussing financial matters can be very sensitive and delicate. Our financial coordinator is an expert in maximizing insurance benefits as well as presenting payment options. Please don't hesitate to call our office at (516)208-2319 to review your concerns.
Financial Assistance
Our fees are based on the quality of the materials we use and our experience in performing your needed treatment.
Our goal is not to let expense prevent you from benefiting from the quality of care you desire and need. To facilitate this goal we have developed financial options which can fit into everyone's budget. Please call us for details.
Major credit cards such as Visa, MasterCard, American Express, Discover, and Care Credit are all accepted in our office.